Ancient and Medieval European Kingdoms
Author: Robert W. Penry @ 2021
If we are fortunate enough to start taking our family history back into the middle and dark ages in Europe, we soon find that place names are unfamiliar.  For instance, where and what is West Francia, Austrasia, Gwenydd, etc.?
Let's take a quick overview of the development of Europe.  If we roll back the clock for nearly 3,000 years, we find that the Mediterannean region was populated with established countries such as Rome, Greece, Palestine, etc.  However, the rest of Europe was inhabited by hundreds of tribes of various ethnic groups.  Large areas of Europe were inhabited by the Celts.  Other areas by various Germanic or Scandinavian tribes.   These tribes always had leaders or chiefs and existed as separate bands that traveled for commerce or war.
Eventually, these tribes began to establish territorial boundaries and  kingdoms emerged and the tribal chief became a prince or king.
The small kingdoms developed governments, led by the friends and relatives of the leader. Thus a privileged group arose with titles and we begin to have nobility in these small kingdoms.  As time went on, each kingdom wanted more territory, and warfare ensued.  As kingdoms were conquered, boundaries changed and kingdoms were absorbed either by warfare or perhaps by inter-kingdom marriages.  Eventually, these territories came under the leadership of more powerful centralized kings, and we started having counties and districts, and even nations.  With these new larger kingdoms, came new titles of nobility. For instance,  the kings sub-ruler over a district was an earl or  baron.  A sub-ruler over a county was a count.  Warriors were knights.
There are many websites that have information about these petty kingdoms, showing their leaders and years of existence.  The Geni project has a website that lists most of them.  Its link is   http://www.geni.com/projects/Medieval-Kingdoms-of-Western-Europe/3198
If you examine its website, you will notice that many of the listed kingdoms have a link.  However, these links are to other geni websites which may or may not provide further information.  However, most of the following kingdoms have other sites, mostly Wikipedia articles to provide more information.  Please use Google or another search engine to look them up.  Many of these sites show maps and names of rulers.  Please note that dates are often approximations.  I have used the Geni Project as a reference to prepare the following list, rearranging categories and adding additional information.  Do not assume that the years or tribes/nationalities are completely accurate.  Much is guesswork based on ancient documents.
In Celtic Ireland, very little archeological findings and no written records other than observations of Greeks and Romans.  Ptolemy mentioned and mapped tribes of which we have no evidence of their existence outside of the mention, i.e., Venicnii, Robogdii, Darini, Magmatae., Voluntii, Eblani, Cauci, Autini, Gangani, Manapii, Omanapi, Velabori, Usdiae, and Iverni.  If they existed, we do not know their location.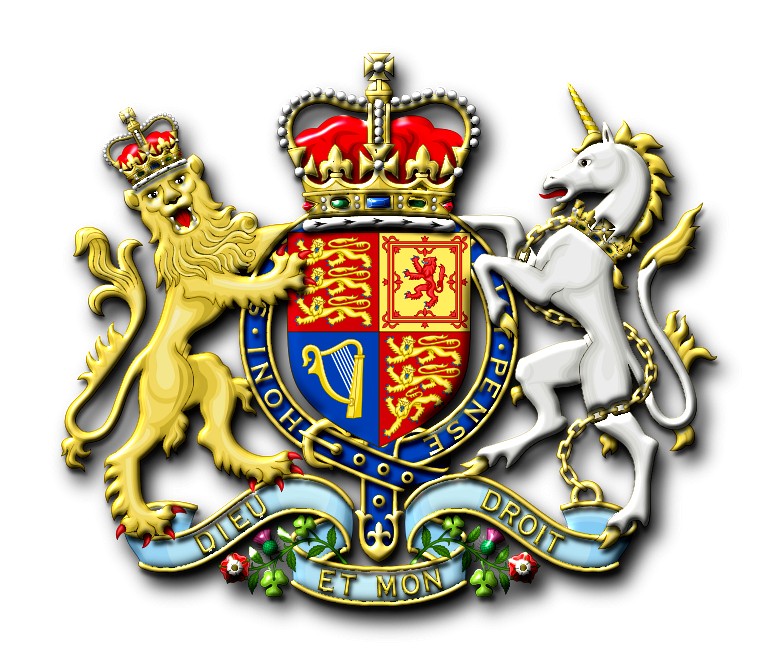 Kingdom of Rheged
England
Britons
450-634
Kingdom of the West Saxons
England
Saxons
519-927
Kingdom of Wight
England
Jutes
534-685

Viking Kingdom (Danelaw)

  

 The Vikings invaded England and established a Viking Kingdom which included the following shires in England:  Leicester, York, Nottingham, Derby, Lincon, Essex, Cambridge, Suffolk, Northampton, Huntingdon, Bedford, Hertford, Middlesex, and Buckingham from about 910 to 1085.

 
 
 

Wales – Breconshire

Britons

5th-7th Centuries

Wales – Cardiganshire

Britons

5-10th Centuries

Wales

Britons

909-1063

Wales – Pembrokeshire & Carmarthenshire

Britons

410-920

Wales – Breconshire, Radnorshire & England – Herefordshire

Britons

5th-650

Wales – Monmouthshire

Britons

500-942

Wales – Gwynedd including Anglesey

Britons

5th-1282

Kingdom of Morgannwg (Glamorgan) originally Kingdom of Glwysing

Wales – Glamorganshire

Britons

1080-1536

Wales – Denbighshire, Montgomeryshire, Radnorshire

Britons

410-1160

Wales – Area between the Wye and Severn Rivers

Britons

10th-11th Centuries

Wales

Britons

680-920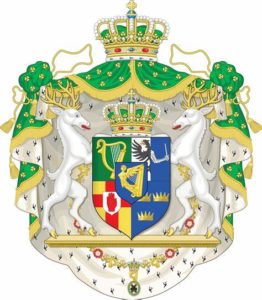 Note:  Even though there are lists of Irish Kingdoms, not all were kingdoms as we think of a kingdom..  Some were no more than a city with a local ruler who had the title of king.  In some cases, some kingdoms of Ireland were simply family dynasties in a very limited area.  Rather than kingdom in some cases, a better designation might have been clan if the Irish and Scots used the same designations.

 

Ireland

Gaelic Irish

BC – 1318

Ireland – Donegal

Gaelic Irish

700-1185

Ulster – Louth & Monaghan

Gaelic Irish

7th-8th Centuries

Ireland – Meath, Louth & Dublin

Gaelic Irish

6th-8th Centuries

Ireland – Leitrim, Cavan & Sligo

Gaelic Irish

6th-13th Centuries

Ireland – Galway, Leitrim, Mayo, Roscommon & Sligo

Gaelic Irish

1st-12 Centuries

Kingdom of Cork (see Kingdom of Desmond

Ireland – Cork

Gaelic Irish & Viking

1st-12 Centuries

 
 
 
 

Ulster – Antrim

Gaelic Irish

588-8th Century

Kingdom of Deissi Mumhain (See Munster)

Ireland – Waterford

Gaelic Irish

697-1244

Kingdom of Desmond (South Muinster)

Ireland – Kerry, Cork

Gaelic Irish

1118-1596

Ireland – Dublin

Gaelic Irish & Viking

839-1171

Ireland – County Cavan

Gaelic Irish

10th Century -1579

Uster – Fermanagh

Gaelic Irish

1st-12 Centuries

Ireland – Leinster

Gaelic Irish

7th Century BC – Present

Ireland – Limerick

Gaelic Irish & Viking

1st-12 Centuries

Ireland – Mayo & Sligo

Gaelic Irish

8th – 17th Centuries

Ireland

Gaelic Irish

734-1604

Ireland – Meath, Westmeath, Cavan, Dublin, Kildare, Longford, Louth and Offaly

Gaelic Irish

743-1604

Ireland – Clare, Cork, Kerry, Limerick, Tipperary & Waterford

Gaelic Irish

1st -16th Centuries

Ireland

Gaelic Irish

7th-8th Centuries

Ireland – Kilkenny  Laois

Gaelic Irish

1st -16th Centuries

Ireland – Galway

Gaelic Irish

357-1316

Ireland

Gaelic Irish

 

Kingdom of Tara (in name only)

Ireland the whole island

Gaelic Irish

Mythical significance

Kingdom of Thomond (Tuadhmhuman or north Munster

Ireland – Clare

Gaelic Irish

1118-1543

Kingdom of Tír Chonaill Tyrconnell

Ireland – Donegal

Gaelic Irish

5th Century to 1607

Ulster – Tyrone

Gaelic Irish

1185-1616

Ulster

Gaelic Irish

6-16th Centuries

Kingdom of Uisnech (Mythological)

Ireland – Westmeath

Gaelic Irish

7th – 8th Centuries

Ireland/Ulster – Donegal, Derry, Antrim, Tyrone, Down, Armagh, Fermanagh, Monaghan, Cavan

Gaelic Irish

6-16th Centuries

Kingdom of Uí Cheinnselaig (Kinsella)

Ireland – Carlow & Wexford

Gaelic Irish

9th Century

Ireland – Galway

Gaelic Irish

9th Century

Ireland – Offaly & Kildare

Gaelic Irish

9th Century

Ireland – Galway

Gaelic Irish

9th Century

Ireland – Mayo & Sligo

Gaelic Irish

9th Century

Ireland – Connacht, Galway, & Roscommon

Gaelic Irish

367 – 9th Century

Ireland – Mayo

Gaelic Irish

9th Century

Ireland – Waterford

Gaelic Irish & Viking

 

Ireland – Wexford

Gaelic Irish

 

 
 

Brittany

Gauls

500-700

Brittany

Gauls

500-700

Brittany

Gauls

500-700

Brittany

Gauls

500-700

Brittany

Gauls

500-700

Brittany

Gauls

500-700

Brittany

Gauls

500-700

Netherlands

Dutch

600-734

France

Normans (Danes)

9th-Present

France

Franks

629-632

France

Franks

933-1378

France

Franks

613-613

France

Franks

561-613

France

Gauls Normans French

987-1791

France

Franks

561-613

France

Franks

511-524

France

Franks

511-567

France

Franks

511-555

France

Franks

511-558

France

Germanic Franks

4th-534

France

Franks

843-987

Germany France Switzerland

Germanic Alemannii

213-9th Century

France Germany Belgium Luxembourg Netherlands

Franks

561-718

France Germany Belgium Luxembourg Netherlands

Franks

486-840

Switzerland, France, Italy

Franks

817-855

Switzerland

Franks

855-869

Germany

Franks

843-1477

Germany

Germanic Groups

919-1792

Germany

Saxons

800-1806

Germany

Thuringii

250-532

Various

Saxons

400-1066

 
| | | | |
| --- | --- | --- | --- |
| | Denmark | Danish | 756 – Present |
| Kingdom of Reitgotaland | Denmark or Sweden | Danish? | 5th Century |
| Kingdom of Norway | Norway | Norwegian | 872-Present |
| Kingdom of Agder | Norway | Norwegian | 7th-987 |
| Kingdom of Fjordane | Norway | Norwegian | 7th? |
| Kingdom of Grenland | Norway | Norwegian | 7th? |
| Kingdom of Gudbrandsdal | Norway | Norwegian | 7th? |
| Kingdom of Hadeland | Norway | Norwegian | 7th? |
| Kingdom of Hardanger | Norway | Norwegian | 7th? |
| Kingdom of Hedmark | Norway | Norwegian | 7th? |
| Kingdom of Hordaland | Norway | Norwegian | 7th-9th |
| Kingdom of Hålogaland | Norway | Norwegian | 7th? |
| Kingdom of Land | Norway | Norwegian | 7th? |
| Kingdom of Namdalen | Norway | Norwegian | 7th? |
| Kingdom of Nordmøre | Norway | Norwegian | 7th? |
| Kingdom of Oppland | Norway | Norwegian | 7th? |
| Kingdom of Orkdalen | Norway | Norwegian | 7th |
| Kingdom of Ranrike | Norway | Norwegian | 7th? |
| Kingdom of Raumarike | Norway | Norwegian | 8th-9th |
| Kingdom of Ringerike | Norway | Norwegian | 7th? |
| Kingdom of Rogaland | Norway | Norwegian | 6th-9th |
| Kingdom of Romsdal | Norway | Norwegian | 7th? |
| Kingdom of Sogn | Norway | Norwegian | 7th? |
| Kingdom of Solør | Norway | Norwegian | 7th? |
| Kingdom of Sunnmøre | Norway | Norwegian | 7th? |
| Kingdom of Telemark | Norway | Norwegian | 7th? |
| Kingdom of Toten | Norway | Norwegian | 7th? |
| Kingdom of Trøndelag | Norway | Norwegian | 7th? |
| Kingdom of Vestfold | Norway | Norwegian | 10th-13th |
| Kingdom of Vestmar | Norway | Norwegian | 7th? |
| Kingdom of Vingulmark | Norway | Norwegian | 10th-11th |
| Kingdom of Viken | Norway | Norwegian | 7th? |
| Kingdom of Voss | Norway | Norwegian | 7th? |
| Kingdom of Sweden | Sweden | Swedish | 973-Present |
| kingdom of Angeln | Sweden | Swedish | 5th Century |
The major eastern kingdoms of Europe are described in the following article:
the History of Medieval Russia, which includes other kingdoms such as Georgia and Lithuania. The article has many internal links for additional information about Eastern Europe